Parental Leave Benefits and Leave Policies
I am a Canadian representative – with Donna Lero, Diane-Gabrielle Tremblay and Lindsey McKay in the International Network on Leave Policies and Research http://www.leavenetwork.org
With Dr. Lindsey McKay (first postdoctoral fellow in Gender, Work, and Care at Brock, 2015-2017), I have conducted research on Canadian (Quebecois and Ontario) fathers who have taken parental leave, exploring parental negotiations and processes of change and resistance. In collaboration with Dr. Sophie Mathieu, we have conducted research on class and gender inequalities in parental leave provision and take up.
Selected recent and forthcoming publications:
McKay, L., Mathieu, S., & Doucet, A. (2016). Parental-leave rich and parental-leave poor? In/Equality in Canadian Labour-Market based Leave Policies. Journal of Industrial Relations, 58(4), 1-20. doi: 10.1177/0022185616643558
Doucet, A. and McKay, L. (in press, 2017). An ethics of care approach to parental leave as a childcare policy. In R.Langford, S. Prentice, and P. Albanese (Eds.). Caring for Children: Social Movements and Public Policy in Canada. Vancouver: UBC Press.
Doucet, A. Lero, D., McKay, L., and Tremblay, D.G. (2015) "Leave Policy and Research: Canada" in P. Moss (Ed). International Review of Leave Policies and Related Research (11th edition, revised) London: Employment Relations Research.
Doucet, A., McKay, L, & Tremblay, D.-G. (2009). Canada and Quebec: Two policies, one country. In P. Moses & S. Kamerman (Eds.), The Politics of Parental Leave Policies: Children, Parenting, Gender and the Labour Market (pp. 33-50). Bristol, UK: Policy Press
Recent Presentations/Consultations with unions; labour groups and the federal government on Parental Leave
Doucet, A., McKay, L., & Mathieu, S. (2016). Who/whose benefits: Gender and class issues in parental leave in Quebec and Canada, Paper presented at CUPE Child Care. Roundtable Featured Panel, Ottawa, ON
McKay, L., Mathieu, S., & Doucet, A. (2016). Parental-leave rich and parental-leave poor: Closing Equality Gaps in Canadian Parental Leave Policy. Paper presented at the Canadian Labour Congress, EI and Women's Issues Committee, Ottawa, ON
Government Reports
Op eds: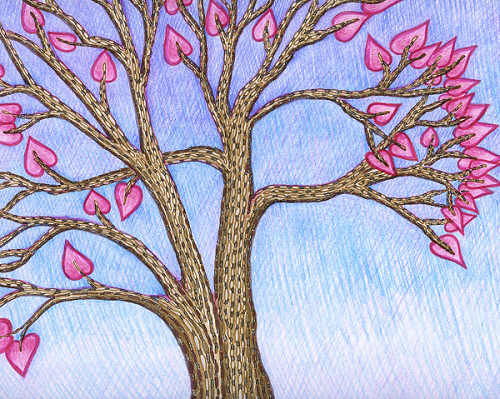 Image painted by Christine Martell