Welcome
Thank you for taking the time to visit my web site! I'm delighted to share some recent events which I helped to bring to Brock University:
The 33rd Annual Qualitative Analysis Conference: Visual Methods and Visual Ethnographies was held at Brock University, May 11-13, 2016.
http://www.qualitatives.ca
Stay tuned for CFPs for papers and for more updates on the conference.
October 15-16, 2015: I recently co-hosted (with postdoctoral fellows Robyn Lee, Lindsey McKay, and Alana Cattapan), the Consuming Intimacies Symposium at Brock University. Funded by the Brock Social Justice Research Institute.
For information on symposium follow-up, forthcoming publications, and related events and CFPS, check out the project web site.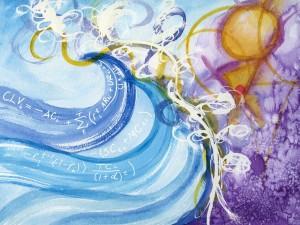 Painting by Christine Martell (When Science and Art Dance).