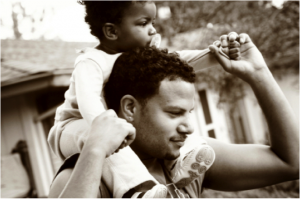 Last summer (July 2011), I was asked by the New York Times to participate in a debate about women and work in Europe. I chose to address the issue of policy changes that work towards gender change and how men's parental leave is a critical part of this issue.
Below is the first part of my response; for the full piece, click here.
The quest for greater gender equality in paid work and care work requires multiple strategies that involve both women and men. The International Herald Tribune article about women in the German work force dealt mainly with the issue of women and work. Yet, the challenges that men face, both as workers and as caregivers, must also be addressed.
One way of addressing this is to look to countries like Sweden, Norway and Canada for lessons on how parental leave policies have been used to encourage changing gender relations around paid work and care work. These are policies that recognize and build on the constant interplay between gender equality and gender differences.
In Sweden and Norway, there has been a significant shift away from the "male breadwinner/ female caregiver model" of work and family. This occurred partly through respecting a long-standing practice of long maternity leaves for women combined with affordable, accessible and high-quality child care; to this, they added parental leave policies designed to encourage men to be involved in early child care. One of the rationales for the latter was that getting fathers into the home would help to disrupt a deeply rooted pattern and social norm of women as primary care-giving experts and men as main breadwinners.